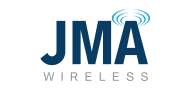 The leading global innovator in mobile wireless connectivity solutions.
JMA Wireless is the leading global innovator in mobile wireless connectivity solutions that assure infrastructure reliability, streamline service operations, and maximize wireless performance. Employing powerful, patented innovations their solutions portfolio is proven to lower the cost of operations while ensuring lifetime quality levels in equipment and unrivaled performance for coverage and high-speed mobile data. JMA Wireless solutions cover macro infrastructure, outdoor and indoor distributed antenna systems and small cell solutions. JMA Wireless corporate headquarters are located in Liverpool, NY, with manufacturing, R&D, and sales operations in over 20 locations worldwide.
JMA offers proven industry leading connectors and components as well as RF Repeaters and Active Distributed Antenna System (DAS) technology. Our products protect and enhance the integrity of the wireless signal. We focus our innovation on solving complex challenges that others have found difficult or impossible to solve. The end result is innovative products that deliver industry leading performance and reliability.
---

---
Available JMA training courses
Customizable & flexible onsite or online training
---