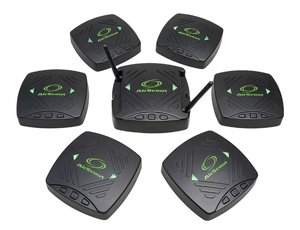 Greenlee Communications AirScout Testing Wi-Fi Readiness
As operators place greater emphasis on Wi-Fi as part of their solutions offering, consumers are using it to view media content. Consequently, they are expecting the same quality of experience that wired solutions have offered. Delivering a seamless Wi-Fi experience in the residence or premise is quickly becoming the de-facto standard when judging service providers & contractors. However technician's current workflows use rudimentary tools when characterizing the Wi-Fi environment. This lack of client side visibility into the quality of experience is a costly approach. The cost associated with Wi-Fi issues are spiraling out of control. With most of it hidden, providers are starting to pay a great deal of attention to the quality of Wi-Fi installations.
AirScout provides technicians with a tool that distills complex measurements into easy to understand metrics; enabling technicians to convey to consumers simple to understand answers like:
Gaming will work in the kid's bedroom with Wi-Fi
4K Video will work throughout the home
There is sufficient capacity for adding more devices in the future
Everyone will be able to browse social media concurrently
Router's optimum location is in this room
AirScout enables service providers with a tool that replicates the complex Wi-Fi home environment enabling the home for Wi-Fi readiness and optimization.